KELIN participated in a women land tenure curriculum development meeting in Kampala, Uganda from 17th to 19th January 2017. The meetings brought together partners from Pastoral Women's Council (PWC), Uganda Community Based Association for Child Welfare (UCOBAC), International Center for Research on Women (ICRW) and Wellsprings consultants. The organizations have been working together to identify the social norms that affect women land tenure in their respective countries.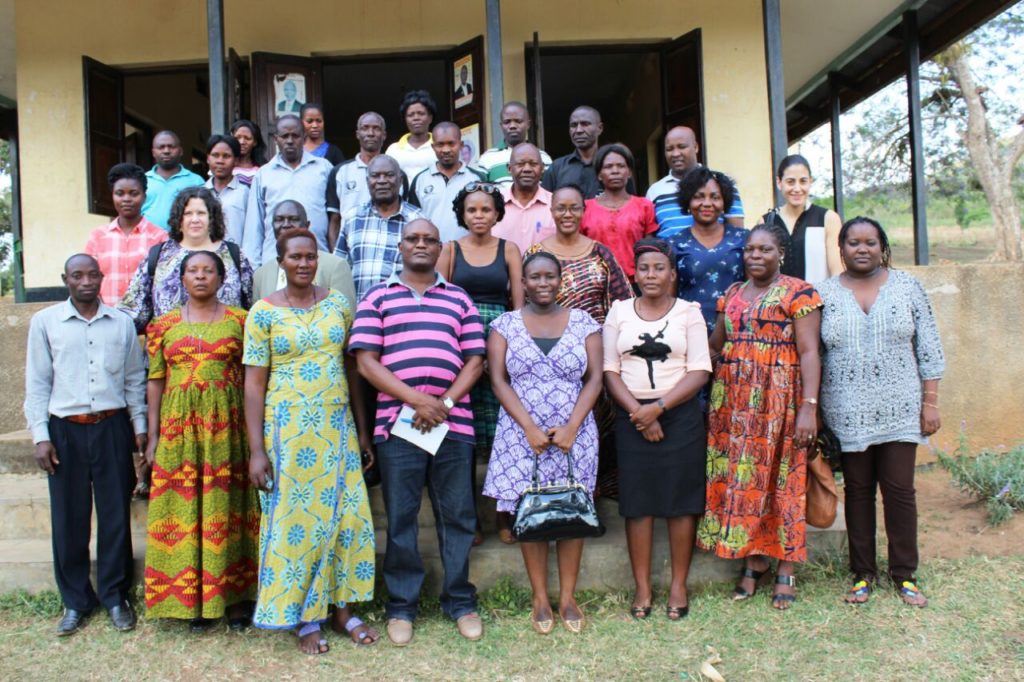 This meeting was a platform to develop a uniform document that will ensure protection and promotion of women's property rights despite the existing derogative cultures that discriminate women's rights. To enrich the process, participants identified goals, determinants, behaviours and interventions aimed at changing the prioritized social norms. They also discussed the process of  drafting a compendium and visited a local community in Mityana District, Uganda where the implementation of the curriculum is to be piloted.
KELIN shared it's experience in working with the cultural structures to provide access to justice for women who have been disinherited. It also showcased it's strategic partnership with the Court Users Committee (CUC) which partners recognized as the most efficient mechanism in working towards formalization of the traditional dispute resolution processes and an important aspect of changing discriminative social norms.
The curriculum development process is still ongoing. There are scheduled meetings to validate the first draft of the curriculum and finally disseminate it.
To contribute to the discussions on this forum follow KELIN on our social media platforms
Twitter: @KELINkenya
Facebook: http://www.facebook.com/kelinkenya
For more information contact:
Jessica Oluoch
Programme Officer Women, Land & Property Rights
Kenya Legal and Ethical Issues Network on HIV & AIDS (KELIN)
Aga Khan Road, Milimani Opp Jalaram Academy
P.O Box 7708-40100
Tel +254202515790; Cell +254711453447 08389870
Email: jolouch@kelinkenya.org