'Civil society needs to be strategic when it comes to bill making process. At the East Africa Legislative Assembly they need to take a back seat as bills sometimes fail once it is discovered that they were initiated by civil society organizations. In most instances, CSOs are seen as introducing foreign principles to the East Africa Community' Hon Nancy Abisai, member of the East Africa Legislative Assembly
On 17 March 2017, KELIN undertook a training in Nairobi on the bill making process and the role civil societies play in the county, national and regional processes. The meeting, which was well attended by over 25 civil society organizations in the field of sexual and reproductive health rights including Family Health Options Kenya, Kenya Medical Association, AMREF Health Africa, FIDA Kenya, Coalition on Violence Against Women, Network for Adolescent and youth of Africa, Reproductive Health and Rights Alliance, Reproductive Health Network, FEMNET , TICAH amongst others.
The objectives of the training were to:
Introduce participants to the current legislative bills on reproductive health at national and East Africa Community levels;
Introduce participants to the basic concepts of bill making processes at the East Africa Legislative Assembly;
Explore avenues within which Kenyan civil society participation can boost the content of the current EAC Sexual and reproductive bill.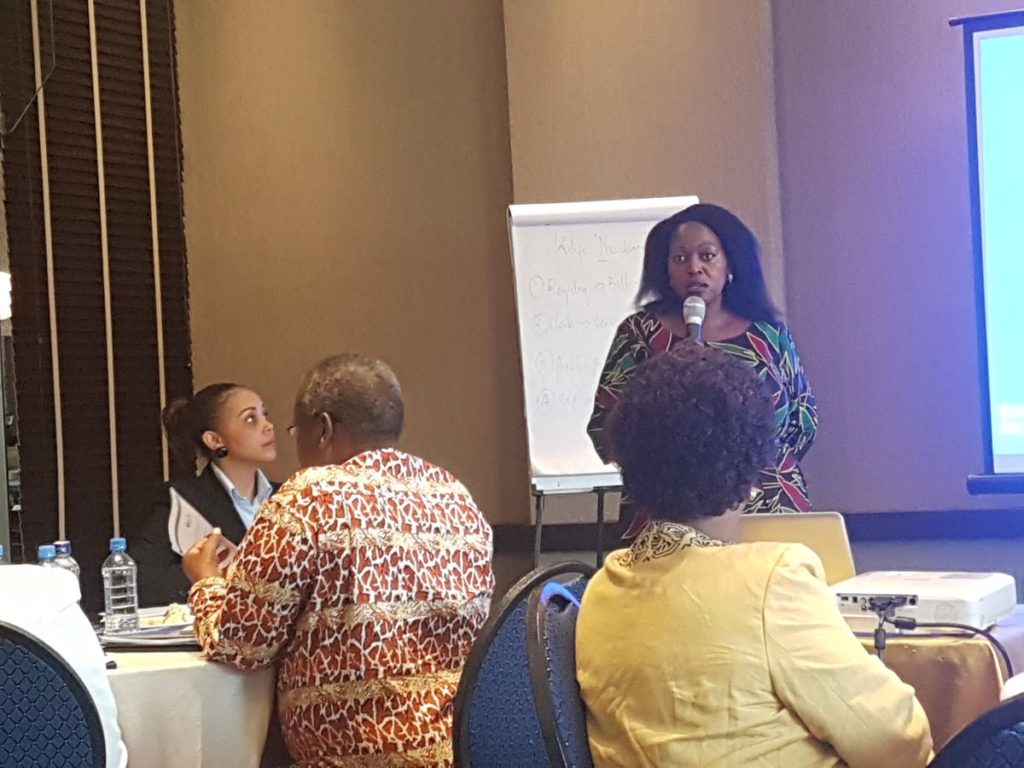 The training was a participatory learning process which involved deliberations on the East Africa Community Sexual and Reproductive health bill, the Kenya Reproductive Health Care Bill, the Kilifi Maternal Newborn Child Health Bill, the draft Kisumu Maternal Health Bill and the Nakuru Maternal Newborn Child Health Bill which all seek to provide a legal framework for matters relating to sexual and reproductive health. The training was graced by a wide pool of distinguished facilitators including Honorable Senator Judith Sijeny, Hon Farida Salim from the Kisumu County Assembly, Dr Stellah Bosire of Kenya Medical Association, Ms Maureen Bwisa of EANNASO and Hon Nancy Abisai, a member of the East Africa Legislative Assembly.
As a result of this meeting, The Eastern Africa National Networks of AIDS Service Organizations (EANNASO) in conjunction with KELIN committed towards providing leadership and assist CSOs steer deliberations on all the above bills, and when needed, with information on when civil societies can participate.
.
To contribute to the discussions on this forum, follow KELIN on our social media platforms: Twitter: @KELINKenya #BreakingSRHRBarriers or Facebook: http://www.facebook.com/kelinkenya
For more information contact:
Tabitha Saoyo – Programme Manager
Sexual and Reproductive Health Rights, KELIN
4th Floor, Somak Building, Mombasa Road
Tel +254202515790; Cell +254 790 339963;
Email:tsaoyo@kelinkenya.org